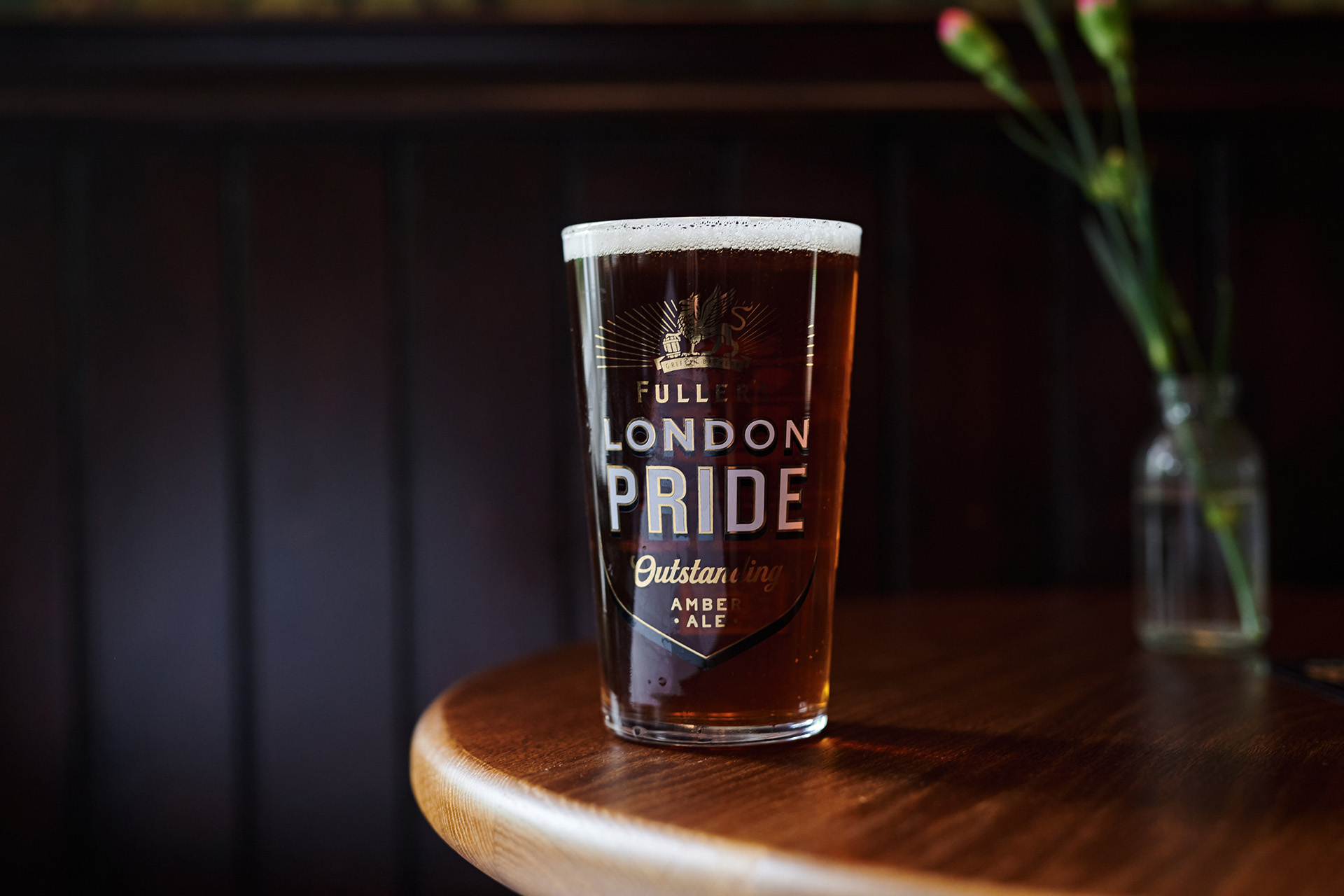 What's on the bar
We pride ourselves on the quality of our cask conditioned ale.
The Star Tavern has been listed in every single edition of The Good Beer Guide and was named WL CAMRA Pub of the Year in 2017. In 2021, the pub has a received a CAMRA Golden Award, which recognises the pub's significant contribution to CAMRA's aims.
Whether you are a real ale connoisseur or new to trying cask conditioned beer, please ask our staff and we will help you choose something and give you some samples to taste.
Alongside famous Fuller's beers we offer some award winning guest cask options every day.
Please see our 'Now Pouring' board for details of what is ready.
Due to the nature of conditioning in the cellar we cannot guarantee any particular beer will be ready to serve. Please give us a call in advance if you are making a special trip.
We are equally proud of our main wine list and Cellar Selection list that offers customers the choice of award winning wines from around the world. Please get in touch a copy of our current selection.
Opening Times
Opening Times
Food serving times

| Day | Opening Time | Second opening Time | Third opening Time |
| --- | --- | --- | --- |
| Monday | 12:00 - 23:00 | | |
| Tuesday | 12:00 - 23:00 | | |
| Wednesday | 12:00 - 23:00 | | |
| Thursday | 12:00 - 23:00 | | |
| Friday | 12:00 - 23:00 | | |
| Saturday | 12:00 - 23:00 | | |
| Sunday | 12:00 - 21:00 | | |
Food Times
Day
Opening Time
Second opening Time
Third opening Time
Monday
12:00 - 15:00
16:00 - 21:00
Tuesday
12:00 - 15:00
17:00 - 21:00
Wednesday
12:00 - 15:00
17:00 - 21:00
Thursday
12:00 - 15:00
17:00 - 21:00
Friday
12:00 - 15:00
17:00 - 21:00
Saturday
12:00 - 21:00
Sunday
12:00 - 20:00